The cast and crew for this dish:
1 large chicken breast (just cooking for 2)
2/3 Cup of Orange juice
Red potatoes (recipe called for sweet, use either)
Onion
Minced garlic
Curry power
Place chicken in the bottom of your crock.
Chop up the potatoes (don't chop the potatoes too small or you'll have mashed potatoes) and onions and throw that mess on top of your chook (Australian for chicken)
Measure out 2/3 C of OJ into a glass measuring cup.
Add garlic and 2 tsp curry to your OJ and pour over your chook, potatoes, and onions.
Put your crock pot on low and cook for 6 hours
Use whatever kind of rice you like (brown, white, instant, not so instant, jasmine, etc).
Follow the directions for cooking your rice substituting 1/2 of the water with coconut milk
Serve curry chook over the the rice with potatoes on the side.
OUR TAKE:


-I am not a huge curry fan, but Michael is so this dish was more for him. But the curry taste was mild and overall the dish was good.
-This dish probably could have used two chicken breasts
-We decided we couldn't really taste the coconut milk and therefore wasn't really worth the extra calories
MM says, "mmmm that's some fiiine curry." He also gives it the Kelly Kapoor Award.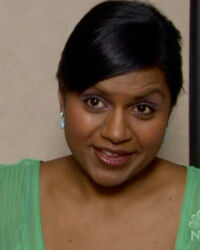 WW points for the meal: 8